Our company initiated in 1986 with my idea of offering good conditions
to patients and medical sites.
When I was a new doctor at a hospital, drug for pain was infused by nurses or
doctors in relays all through the night.
Nurses and doctors could not take enough sleep as patients woke up with pain.
To improve the severe situation, I started to develop silicon balloon device
to infuse drug continuously.
The device is the world's first invention "continuous infuser for pain control"
that needs no power as drug is slowly, stably infused with contraction force
of silicon balloon.
This device sharply decreased the load on patients, nurses and doctors at night.
In 1989, to further realize demands from medical sites,
I established a company to develop and produce medical devices
while I work as a doctor. This is TSUKADA MEDICAL RESEARCH.
After establishment, we expanded our core silicon balloon technology
to the other unique devices including ENT and urology as my specialty,
named DIB CAP, intermittent balloon catheter, etc.
Those won some prizes in manufacturing field and are used regularly
by patients and medical sites throughout the country.
In recent years, the other fields have adopted our technology such as
space exploration and experiment in deep sea.
Our strength is to grasp frank opinions quickly and accurately
from medical sites and to develop the products needed by medical sites
since we are both user and supplier.
We will keep listening to medical site's opinion and pursue development
of products appreciated by patients worldwide and of medical industry.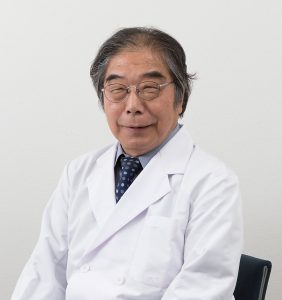 株式会社 塚田メディカル・リサーチ
代表取締役 理事長 医学博士
塚田 修