We develop and produce medical devices with silicon technology.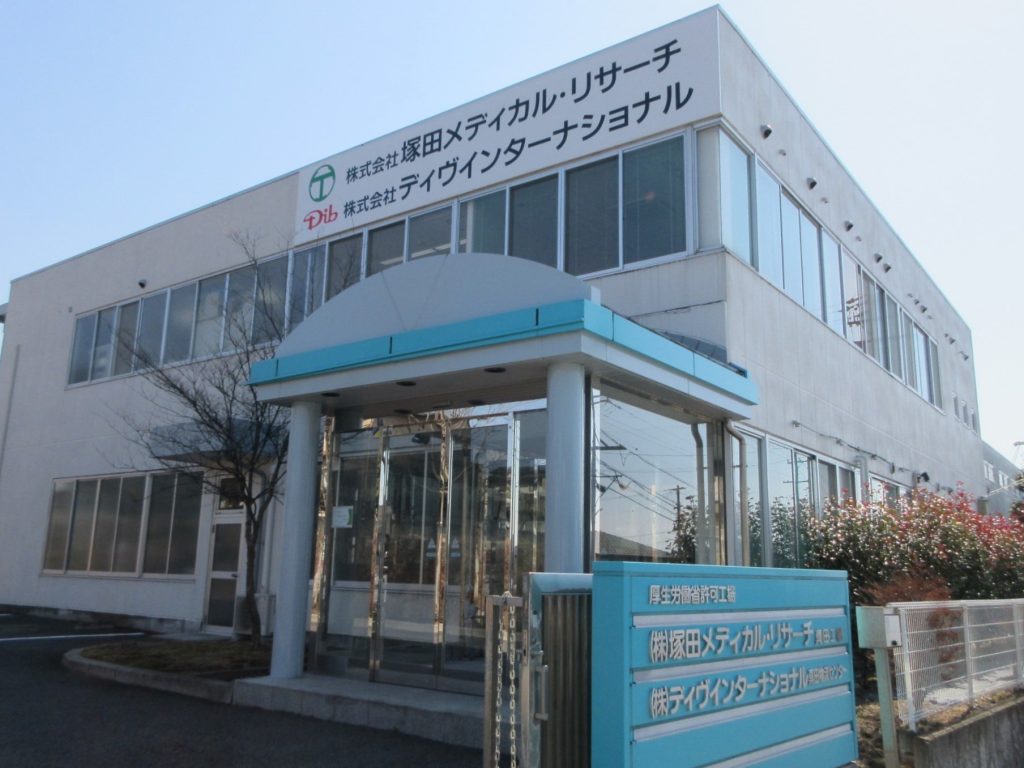 Our first product is a postoperative drug infuser
that works with contraction force of silicon balloon without external power,
which was the world's first invention in 1986.
Since then, in a unique system that a doctor is a developer,
we have produced medical devices needed by patients and healthcare professionals
taking in opinions from medical sites.
Three-in-One System in Development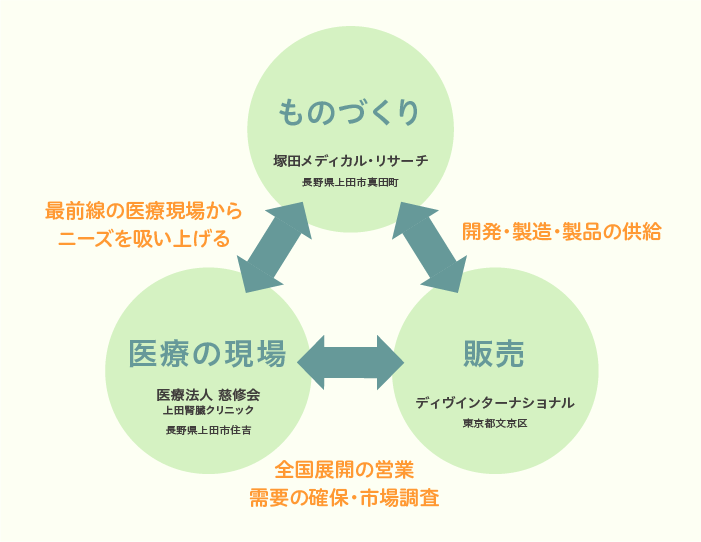 We are a member of Group company including medical site (Medical Corporation
Jishukai), developer & manufacturer (TSUKADA MEDICAL RESEARCH), and distributor
(DIB International).
In the form of three-in-one organization, sharing the idea of "All for patients"
with all the group company members,
we grasp needs of the medical site quickly and accurately, take in market need
and customers' voices, and develop products.
Assured Quality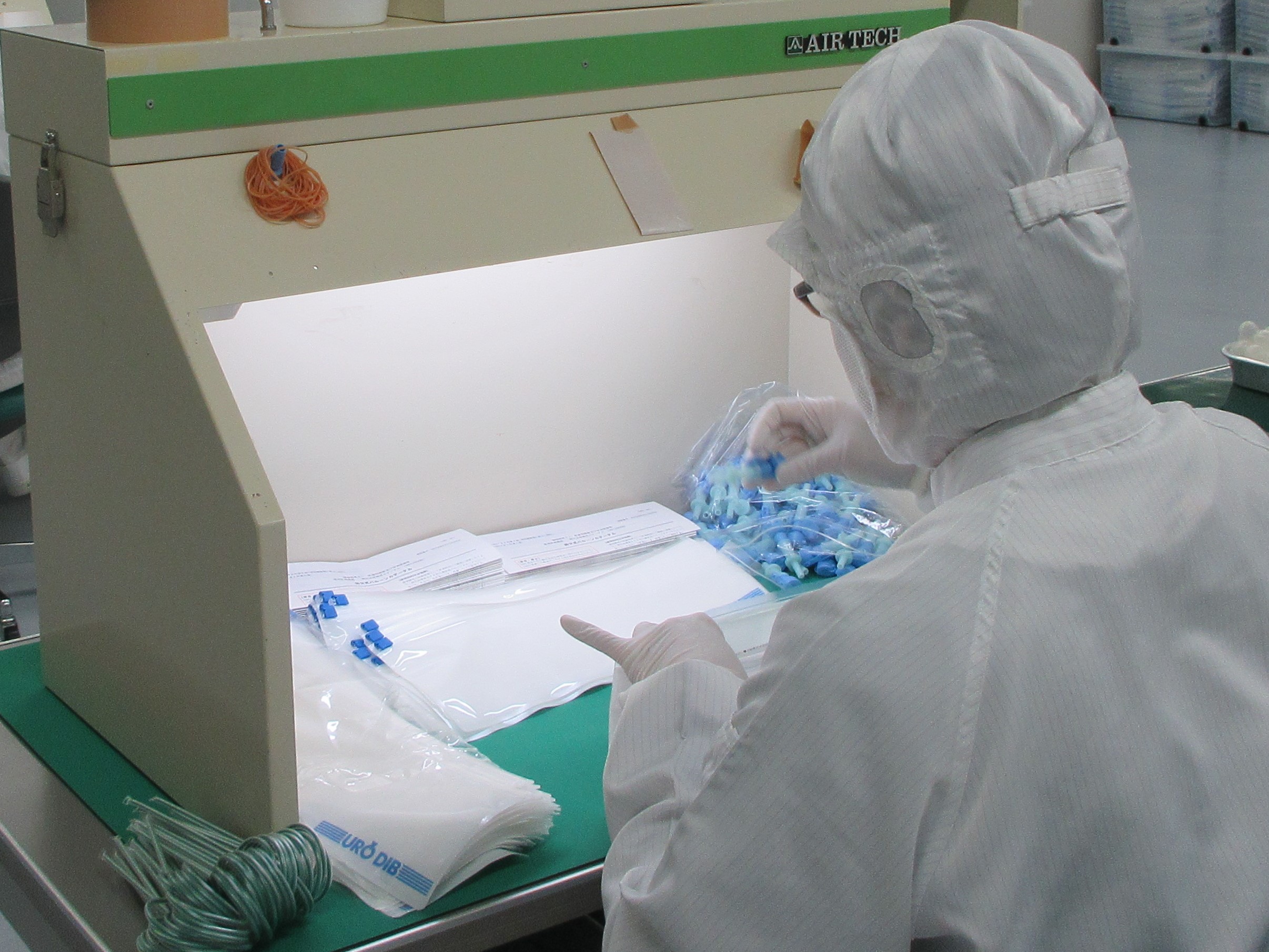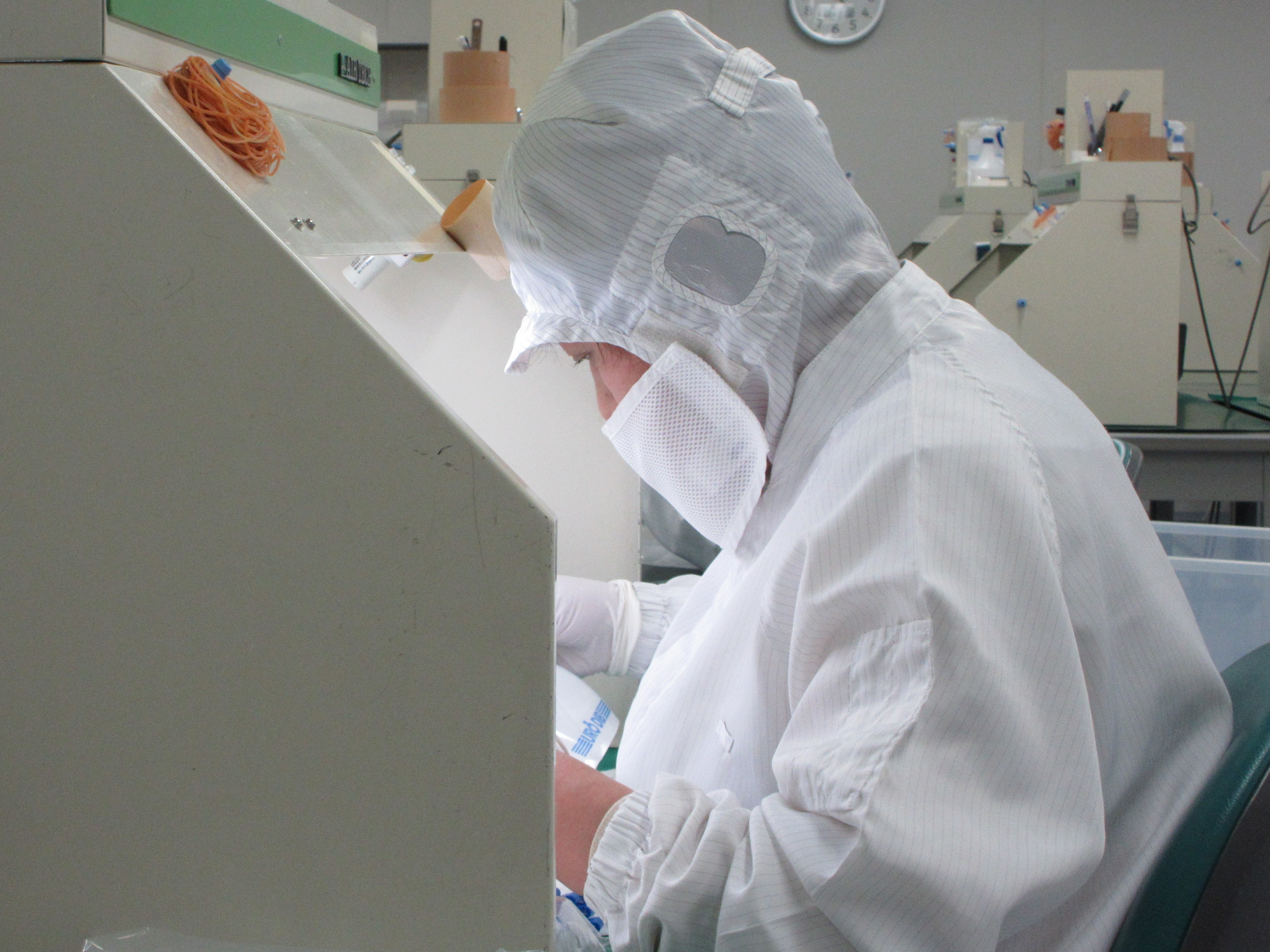 We are ISO 13485 certified company.
We distribute our medical devices, which are secured with silicon technology,
assembly and inspection by skilled staff, to Japan and overseas markets.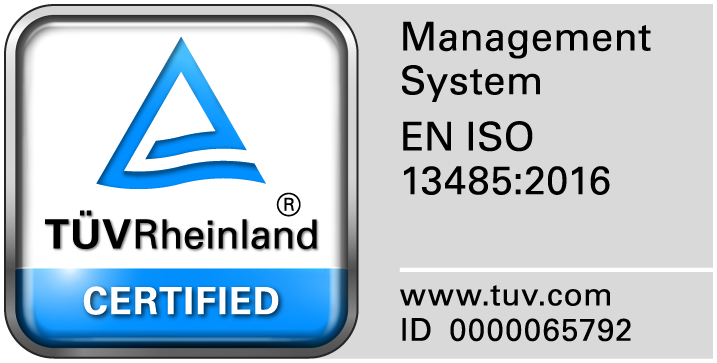 Products developed from needs of patients and healthcare professionals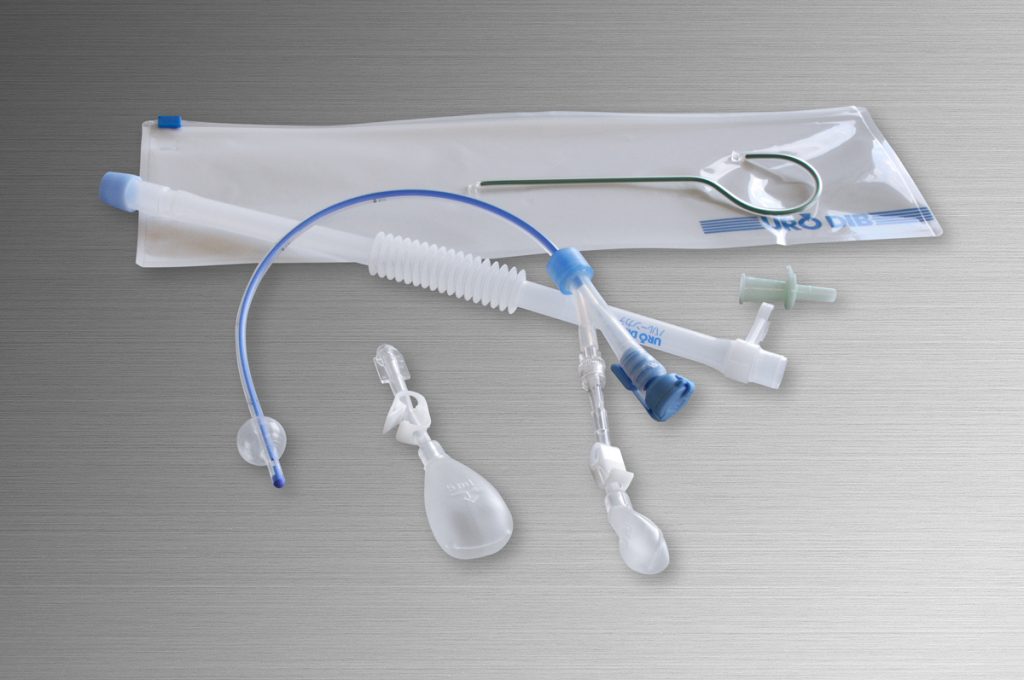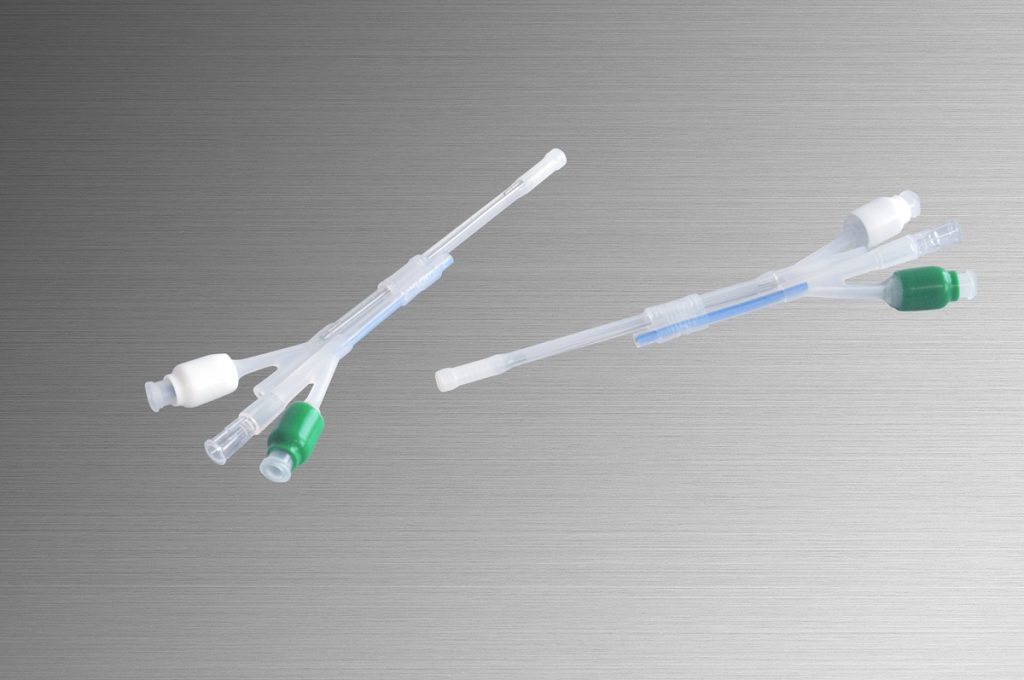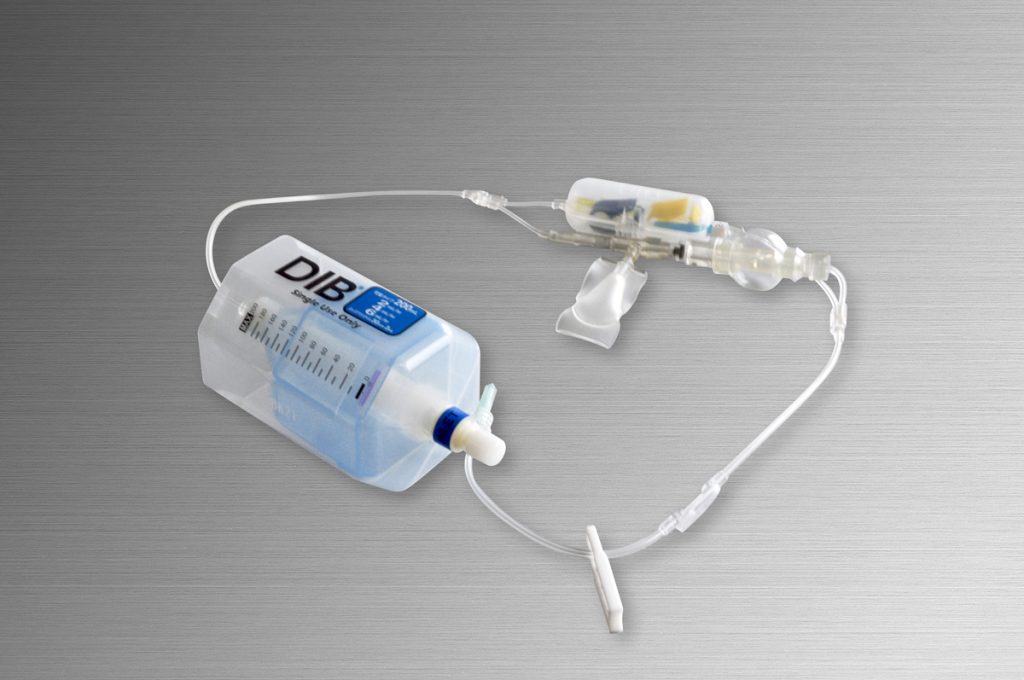 Main Products
Continuous drug infuser to ease postoperative pain by patients (DIB Catheter)
Urethral catheter for patients with dysuria to be released
from inconvenient life (DIB CAP, Intermittent balloon catheter, etc.)
Both have been developed from needs of medical sites and our silicon technology.
Our Silicon Technology expanded in space and deep-sea research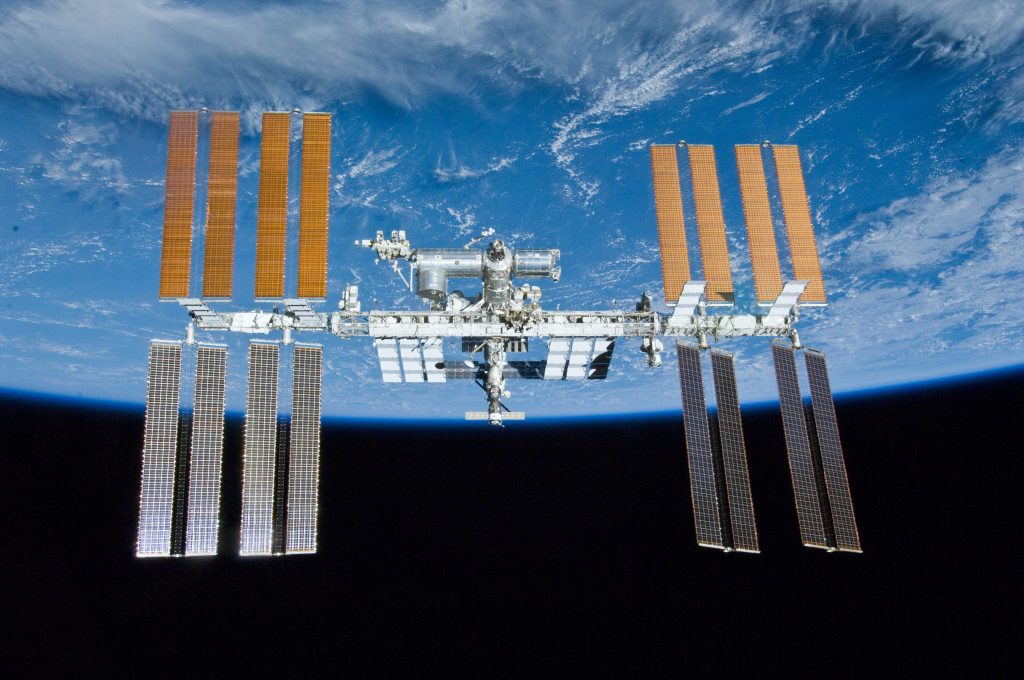 In recent years we have expanded our silicon technology in other fields.
Our silicon balloon is adopted for small animal experiments
in space stations and in deep sea experiments.
Honors and Recognitions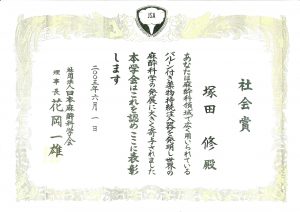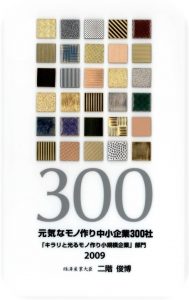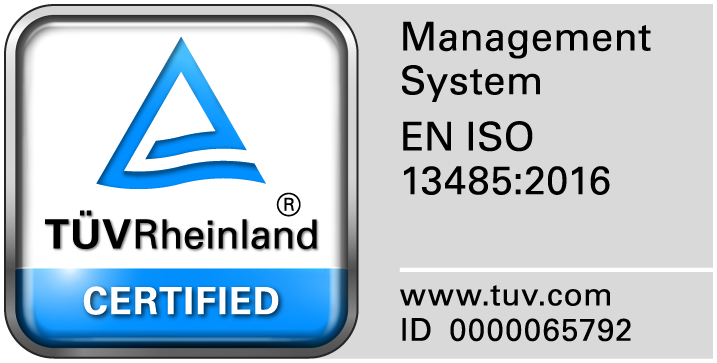 To contribute to patients and development of healthcare with
better medical devices,
we will keep on making efforts without being satisfied with the status quo.