Message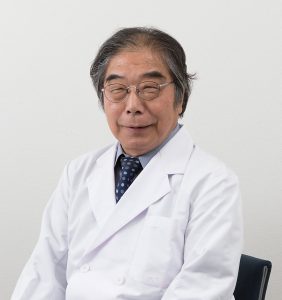 DIB International Co., Ltd.
TSUKADA MEDICAL RESEARCH Co., Ltd.
Medical Cooperation Jishukai
CEO, MD, PhD
Osamu Tsukada
When I was a new doctor, as I faced a variety of problems and questions
at the medical facility, I felt a strong desire to give best
practice to patients and eliminate their pain. My thought brought an idea
for our world first invention "anesthetic infuser made of a silicone balloon."
I established a company which absorbs demands from the medical site
where I work.
As a group company of three-in-one, Medical Cooperation Jishukai (medical site),
Tsukada Medical Research Co., Ltd. (invention factory), and we DIB International
Co., Ltd. (distributor) work together sharing the idea of "All for patients."
Our thought has led to develop "medical devices really needed by patients"
then brought great contributions to local health care and patients.
We sincerely take the voice of patients and people working in the medical field.
Also we use our experience to create one
of kind devices in the world for patients' happiness.
Providing simple-structured, comfortable, safe products and contributing to society
This is our principle.
In this aging society, we have up until now and will continue to
pursue more friendly and useful products
with many patients who need our products.