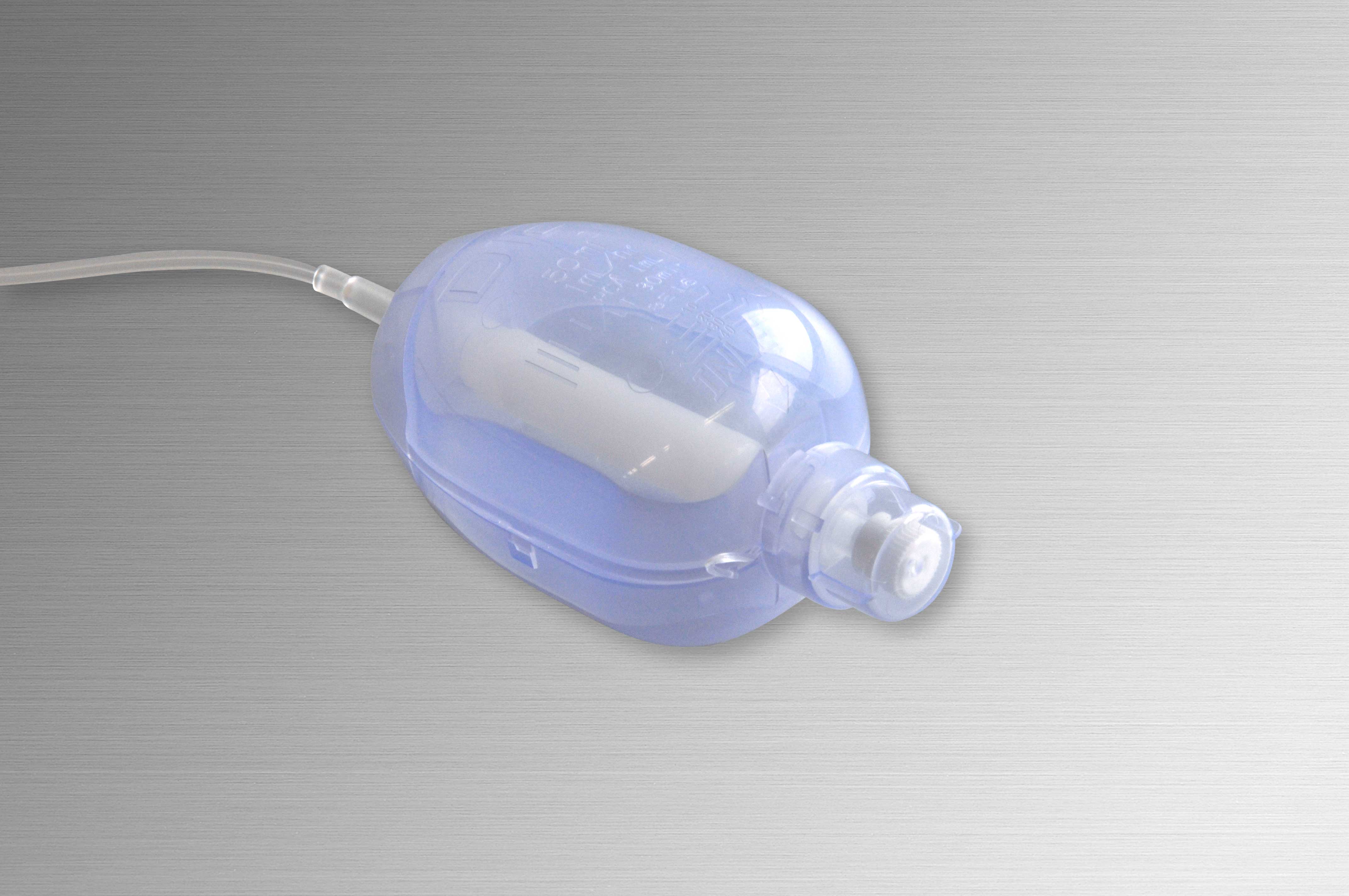 Hard-Shell Type
Basic model for epidural anesthesia after surgery.
No risk of infection due to its chemical resistant body and closed system.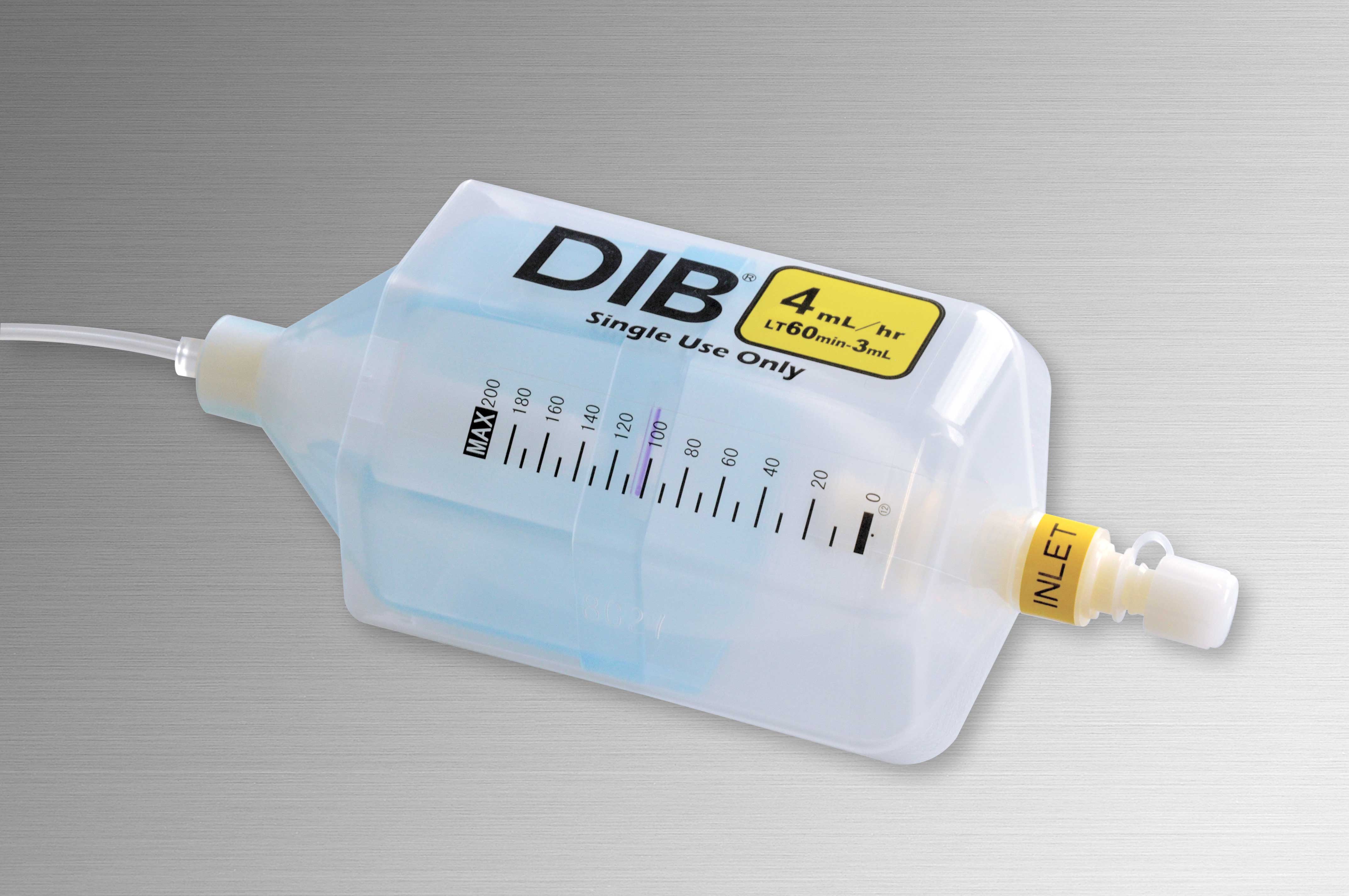 Slide-Shell Type
Displays remaining volume with a slide shell in 5ml increments.
Visible drug solution infused provides feeling of relief and security to patients.
Slides to be smaller in size.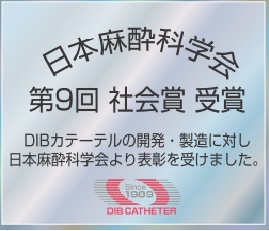 D

rug

I

nfusion

B

alloon

We take pride in being a world leading company of pain control in anesthesia field. We received ninth society award from Japanese Society of Anesthesiologists.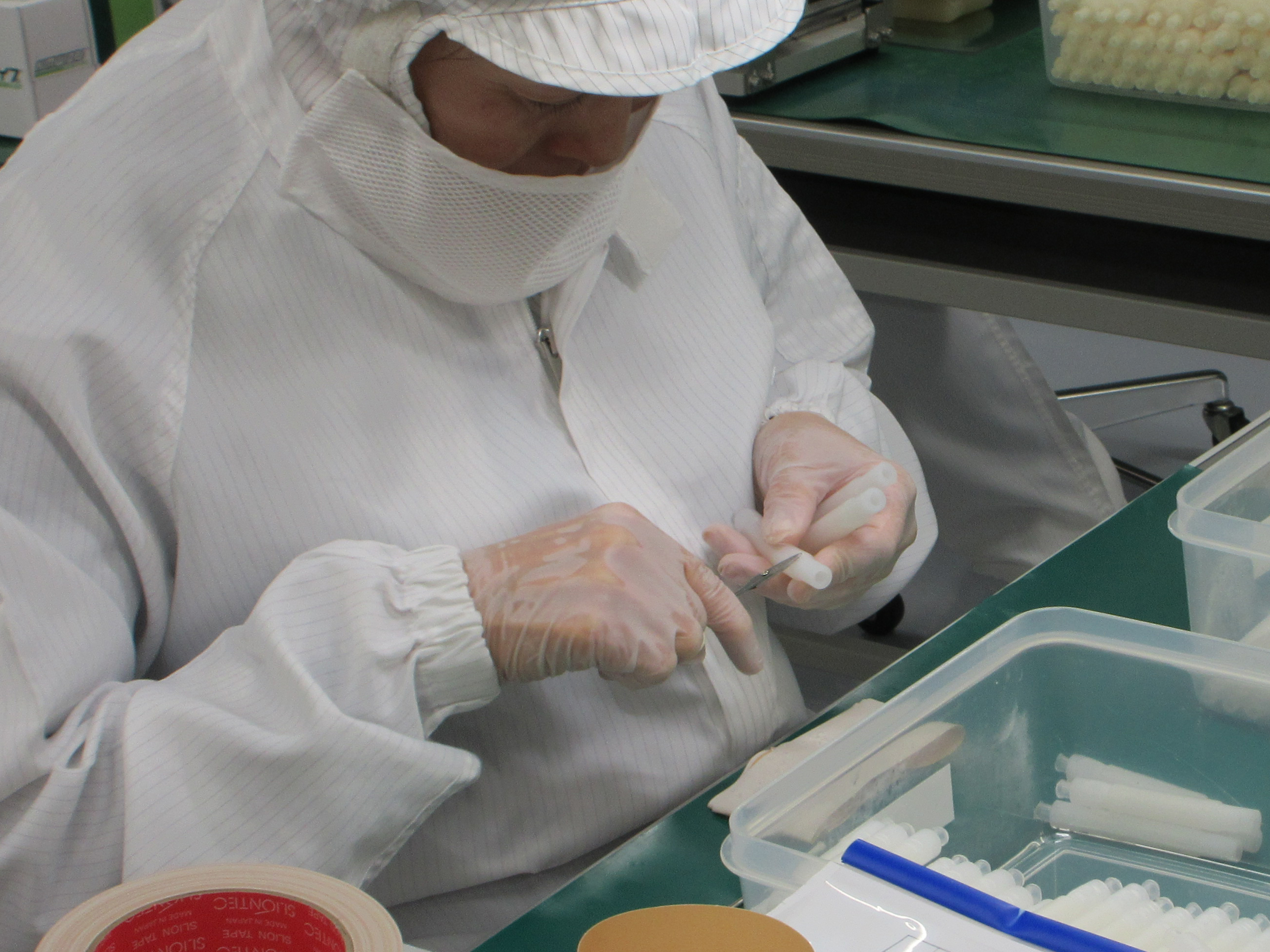 Made In Japan
All DIB products are manufactured in Japan. We provide unique and safe products from Japan to the world.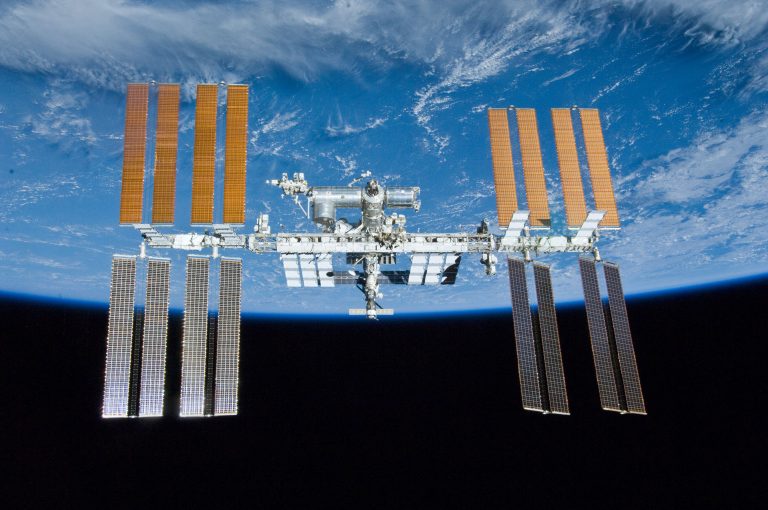 Application to aerospace
We developed a downsized water supply balloon which needs no electricity. The balloon has been applied as a water feeder of small animals rearing unit in the International Space Station.
40mL
Hard-Shell Type
| Product No. | Type | JAN code | Max Vol.(ml) | Flow Rate(ml/hr) | Days to be used | Qty/Box |
| --- | --- | --- | --- | --- | --- | --- |
| 143240 | 40ml-24hr | 4547317050015 | 40 | 1.7 | 1 | 10 |
| 143480 | 40ml-48hr | 4547317050022 | 40 | 0.83 | 2 | 10 |
| 143720 | 40ml-72hr | 4547317050039 | 40 | 0.55 | 3 | 10 |
50mL
Hard-Shell Type
| Product No. | Type | JAN code | Max Vol.(ml) | Flow Rate(ml/hr) | Days to be used | Qty/Box |
| --- | --- | --- | --- | --- | --- | --- |
| 153080 | 50ml-8hr | 4547317051005 | 50 | 6 | 8hrs | 10 |
| 153120 | 50ml-12hr | 4547317051012 | 50 | 4 | 12hrs | 10 |
| 153240 | 50ml-24hr | 4547317051029 | 50 | 2 | 1days | 10 |
| 153480 | 50ml-48hr | 4547317051036 | 50 | 1 | 2days | 10 |
| 154240 | EX50ml-24hr | 4547317057007 | 50 | 2 | 1days | 10 |
| 154480 | EX50ml-48hr | 4547317057014 | 50 | 1 | 2days | 10 |
| 154960 | EX50ml-96hr | 4547317057021 | 50 | 0.5 | 4days | 10 |
100mL
Slide-Shell Type
| Product No. | Type | JAN code | Max Vol.(ml) | Flow Rate(ml/hr) | Days to be used | Qty/Box |
| --- | --- | --- | --- | --- | --- | --- |
| 110022 | HS100ml-2ml/hr | 4547317052415 | 100 | 2 | 2 | 10 |
200mL
Slide-Shell Type
| Product No. | Type | JAN code | Max Vol.(ml) | Flow Rate(ml/hr) | Days to be used | Qty/Box |
| --- | --- | --- | --- | --- | --- | --- |
| 120042 | HS200ml-4ml/hr | 4547317052620 | 200 | 4 | 2 | 10 |
Soft-Shell Type
| Product No. | Type | JAN code | Max Vol.(ml) | Flow Rate(ml/hr) | Days to be used | Qty/Box |
| --- | --- | --- | --- | --- | --- | --- |
| 120011 | VD200ml-1ml/hr | 4547317056505 | 200 | 1 | 8 | 10 |
| 120021 | VD200ml-2ml/hr | 4547317056512 | 200 | 2 | 4 | 10 |
| 120041 | VD200ml-4ml/hr | 4547317056529 | 200 | 4 | 2 | 10 |
300mL
Soft-Shell Type
| Product No. | Type | JAN code | Max Vol.(ml) | Flow Rate (ml/hr) | Days to be used | Qty/Box |
| --- | --- | --- | --- | --- | --- | --- |
| 130041 | VD300ml-4ml/hr | 4547317059520 | 300 | 4 | 3 | 10 |
| 130061 | VD300ml-6ml/hr | 4547317059513 | 300 | 6 | 2 | 10 |